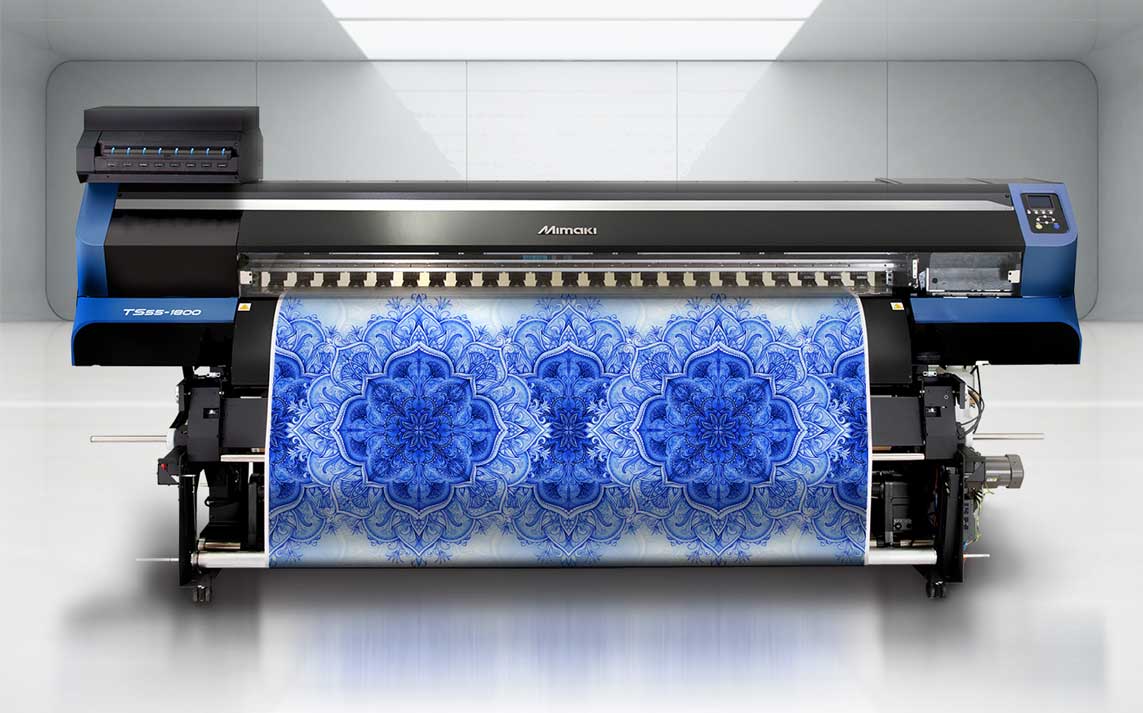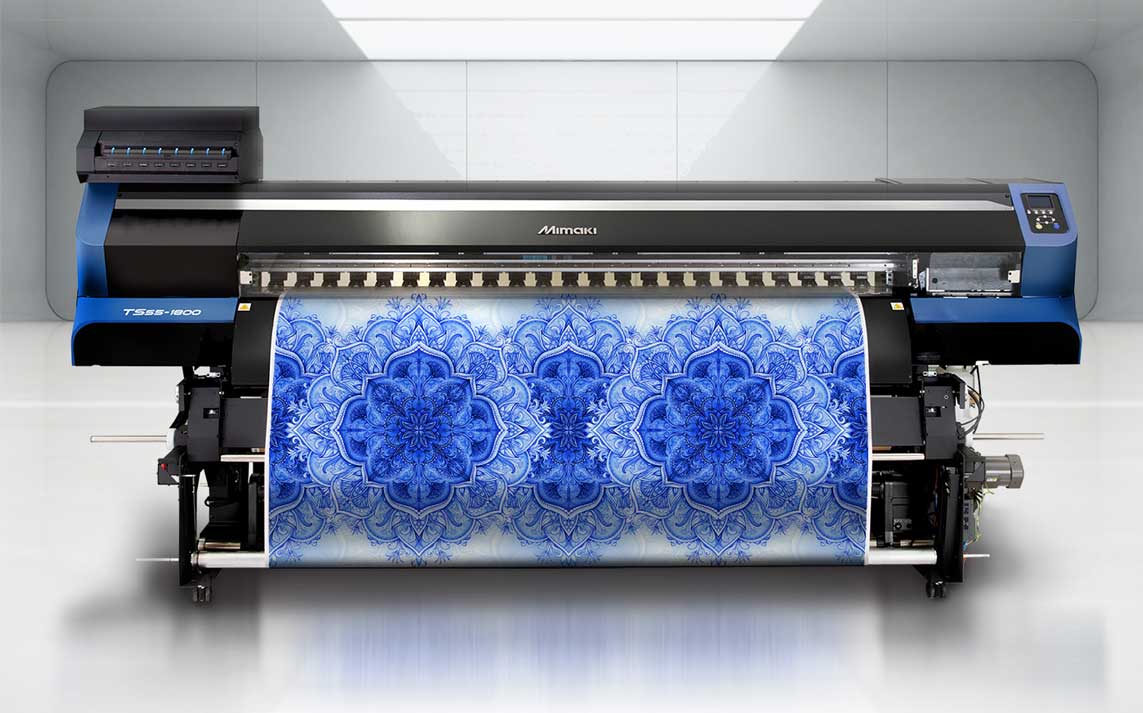 The textile printing market is rather traditional. For example, only 4 percent currently use digital printers. The reasons for this are diverse, from sticking to familiar production methods to the fear of high investments. Mimaki wants to change that with the TS55-1800, a high-end digital textile printer for use with heat transfer sublimation paper. It is a solution designed specifically for the entry and mid-level market with an unprecedented price-quality ratio.
by Bert Benckhuysen, Senior Product Manager at Mimaki EMEA
I have been working in the printing business for decades and have a technical background. That is why I love all the new technical gadgets, but I still must admit that I'm also quite fond of traditional analogue printing techniques as well. Just as an old steam locomotive makes you aware of the history and the technological progress of trains, digital print technologies also make my heart beat faster. But ultimately, we must progress, including in the printing business; and the future of printing is undoubtedly digital. The good news is that Mimaki has now succeeded in bringing industrial digital textile printing solutions within reach of small and medium-sized businesses. That is truly a revolution, thanks to an evolutionary process of continuous innovation by Mimaki.
High ink density and speed
The textile and apparel industries are extremely dynamic and require high production volumes. These high volumes are feasible when using traditional printing techniques, but the quality can lag. Digital printing has been an excellent way to improve quality for years. However, to achieve a marketable print quality at a high production speed normally requires a high level of investment, which means that only major players in the industry can afford it. Mimaki recognized the gap in the market and decided to develop a new dye sublimation printer, designed specifically for the entry and mid-level market. The TS55-1800 is a very affordable printer that, unlike all comparable products in this segment, meets high quality and ink density demands at the faster print speeds that the market requires. It prints at a resolution of 480×600 dpi while maintaining vibrant colours using one-pass printing at 140 m² per hour. In addition, for the TS55-1800, Mimaki has also incorporated its unique MAPS (Mimaki Advanced Pass System) technology in two-pass printing mode to eliminate banding.
Mini Jumbo Roll
To offer companies as much flexibility as possible, Mimaki also decided to offer the option of using this exciting new printer with the new Mini Jumbo Roll unit. This facilitates printing continuously with 2,500 linear meters of transfer paper. Smaller printing companies can use this machine to scale up to higher production volumes, but that is not all. By replacing their 150- to 200-meter plotter rolls with Mini Jumbo Rolls, they can also save more than 20 percent on paper costs and increase production capacity since no small rollers need to be replaced. Mimaki makes it even easier for companies to make the transition to digital printing by, for the first time, supplying print media with the TS55-1800 as a package deal in the form of Mimaki Vision Jet-X transfer paper, provided by Neenah Coldenhove.
And finally, the printer has a 10-l ink system that drastically lowers ink prices per m2!
With two additional unique features, Nozzle Check Unit (NCU) and Nozzle Recovery System (NRS), already available from two-pass print mode, Mimaki ensures that production can take place without any trouble and without requiring any human intervention over longer periods of time. The Nozzle Check Unit automatically checks nozzles and cleans them if required and the NRS substitutes defective nozzles giving uninterrupted operation.
I recommend the TS55-1800, a revolutionary printer, for anyone who is interested in engaging in this lucrative market and those looking for ways to streamline existing production. Textile professionals can drastically reduce operating costs with this printer, increase production volume significantly, and at least double their annual profit. And it is an affordable entry point for those just entering the market. That is really revolutionary, and I believe it will help many companies grow in digital textile printing or take their first steps into the digital world.