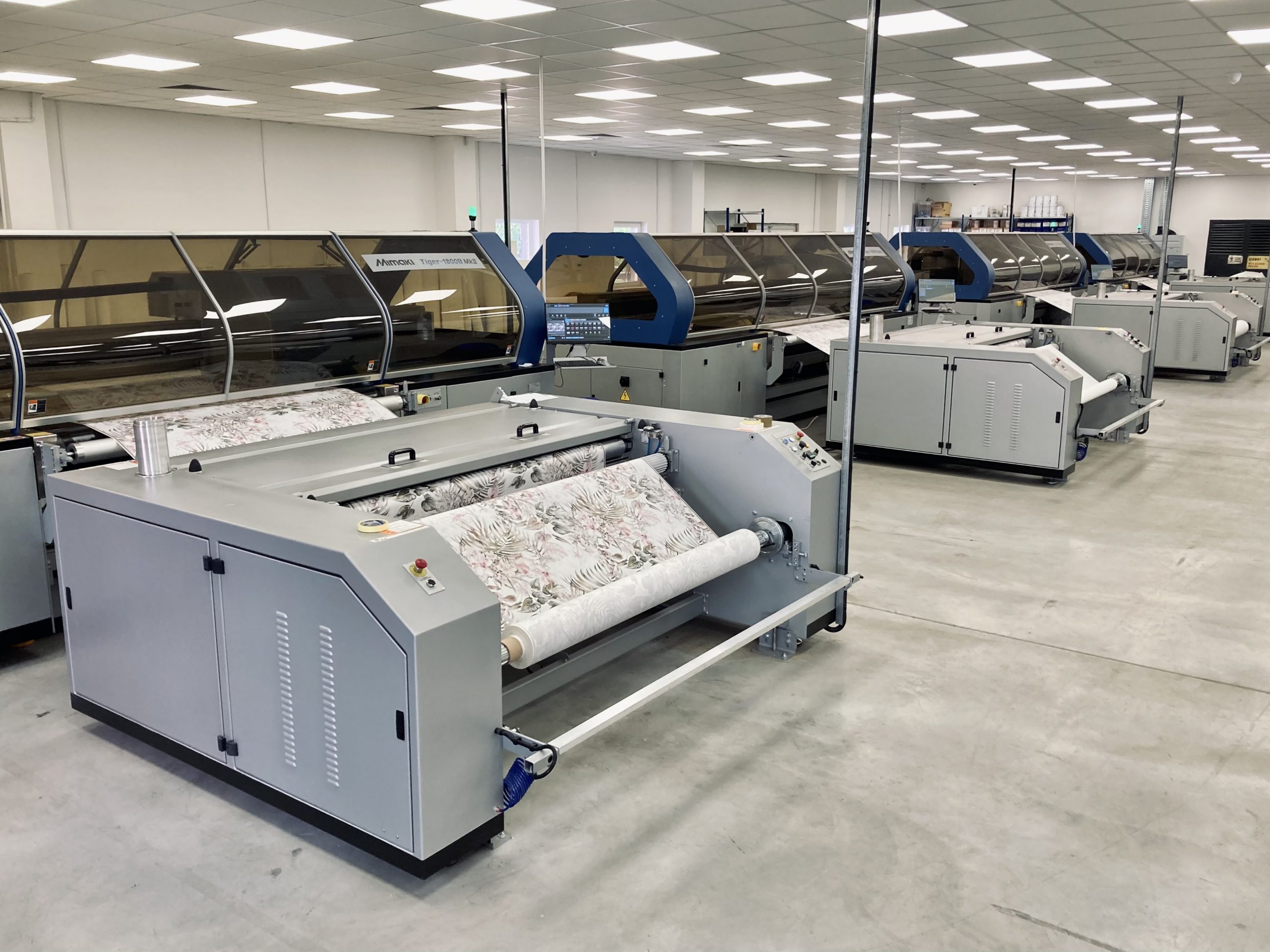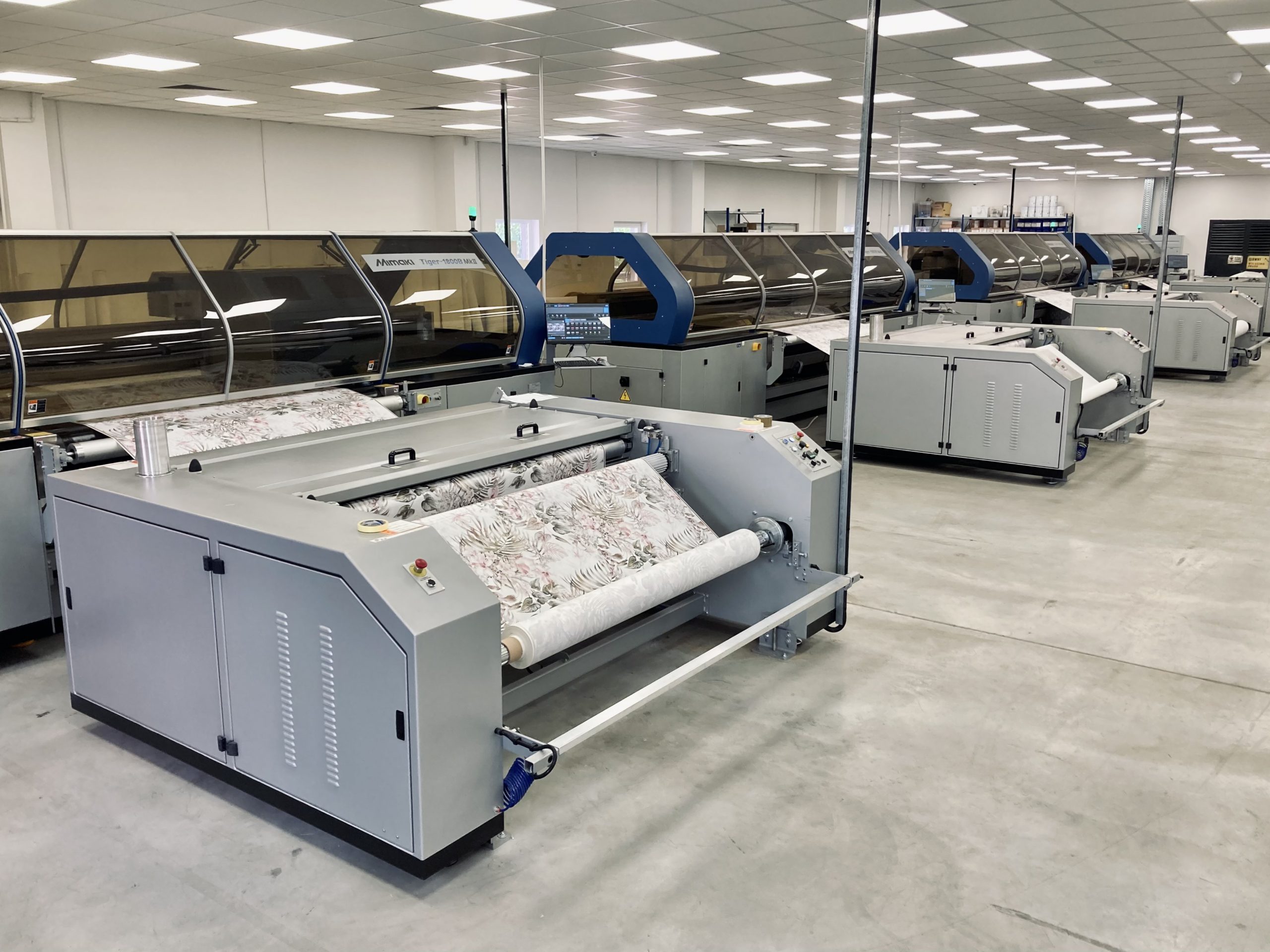 Polish textile printer Colourama specialises in heat transfer paper printing and addresses the fashion and apparel, home décor and contract textile markets. Since its foundation, the company has pursued a strategy of continuous growth through continuous investments in cutting-edge technologies. And the current time is no exception. Faced with uncertainties caused by the outbreak of COVID-19 and the need to move to a new production plant, Colourama's management decided to take on the challenges and boost the production: at the end of 2020, the company installed its fourth Mimaki Tiger unit, a Mimaki Tiger 1800B MkIII. "Like many other companies in the industry, we have been affected by the COVID-19 emergency. However, we have maintained a strong focus on innovation, which translates into investing in advanced technologies. On the one hand, this strategy enables us to promptly and flexibly address the needs and requirements from our customers – which have proved particularly unpredictable in recent months; on the other, the inclusion of advanced solutions allows us to optimise productivity and operation costs, for better, cost-effective overall production performances," says Robert Steijn, founder and managing director at Colourama.
In fact, since the decision to switch to digital textile printing in 2012 and to dye sublimation technology from Mimaki, the company has experienced rapid grow. With a boosted production capacity and a diversified range of textile printing applications, Colourama has succeeded in becoming a major player in the textile arena, serving the Polish domestic market, as well as other European markets. And despite experiencing a slowdown in the last two years, Colourama continues to look ahead and plan the development of the coming years.
Winning the digital printing challenge
Colourama was founded in 2005 in Łódź, also known as the "Polish Manchester", at the heart of a fashion and textile trade district. The business was originally centred around conventional textile printing and part of the production was outsourced to China. In 2011 the management decided to move to digital textile printing. "The decision to shift from conventional to digital printing enabled us to completely transform our core business and operational strategy. The very fact that we moved the entire production in house allowed us to streamline our production processes and drastically improve our customer service, while at the same time reducing overall costs," says Steijn.
The decision to turn to Mimaki's technology has been key to the company's evolution. Colourama initially purchased ten Mimaki JV5 printing systems and, after few months, invested in ten additional printers from Mimaki, almost completely replacing the conventional production equipment. "We immediately took full advantage of digital sublimation printing. The production costs dropped down and we were able to overcome all the limits in creativity, in terms of colours, colour variations, repeats and size. In one word, we upgraded to almost unlimited possibilities in design, which enabled us to diversify the product portfolio and address new market segments."
At Colourama, investment in the latest equipment has been continuous. Following both revenue and demand increases, the company kept adding to their digital print equipment in the following years, purchasing a diverse range of cutting-edge solutions, including 14 highly productive Mimaki TS500-1800 presses and a Mimaki TS500P-3200.
2019 marked a new turning point for Colourama: in order to take the business to the next level, the company opted for Mimaki's leading-edge industrial textile technology and installed a first Mimaki Tiger unit, which was followed by another two Tiger units. "While in the process of identifying a high-end printing unit that could fit our production needs, we got in touch with different technology providers. However, we heard from other printing companies about after-sales service. And when you address the fast fashion and home décor segments, flexibility and time-to-market are crucial, meaning that your printers should run 24/7 as you can't afford downtime. Therefore, we stuck to Mimaki," states Steijn.
A new Tiger to overcome the challenges
Colourama has been a pioneer in adopting Mimaki's latest technologies. Being one of the first companies to install the new Tiger printing technology, the company worked side by side with Mimaki and Teba – Mimaki's local distributor – to implement and streamline the production processes with their Tiger units. "Back then, the Tiger-1800B units enabled us to cope with the high requirements of the fashion industry in terms of both short delivery time and high-quality standards. The sticky belt system together with the lighter-weight paper and the use of jumbo reels (that allow a feeding capacity of 10,000 to 15,000 meters and longer unattended printing) are some of the features that make this printer efficient, user-friendly and stable. Also, we have been able to deal with the competitive pricing in fashion, as the Tiger equipment is cost-effective, with affordable prices for the inks."
In line with the company's vision, all the Tiger-1800B units installed at Colourama's production facility have been updated to the MkII version. "There are several new features on the Tiger-1800B MkII that have brought benefits to our production and to our business. The MAPS, just to name one, provides higher speed with higher standard quality. Mimaki's core technologies and the company's expertise in electronics were certainly key factors to drive us forward when the Tiger MkIII models were announced."
After experiencing strong growth in 2019 – with the company's turnover doubled compared to previous year – Colourama was faced with a complex 2020, and yet still managed to end the year at break-even. Despite the current uncertainties, the management was not afraid to take a risk. Beyond deciding to move the company to a larger building with bigger production space and an office area – a project that is currently underway –, the company also decided to further expand the printing equipment. Confirming the trust in Mimaki, Colourama decided to purchase a fourth Tiger unit, a Tiger-1800B MkIII. "Leveraging our existing Tiger printing equipment, we were able to implement the production cycle, optimising production times and reducing production costs. At this delicate stage, we needed to achieve even greater operational flexibility while ensuring superior process efficiency, which is why we decided to go for a new Tiger unit." According to Robert Steijn, also key to enabling the company to boost production performances is the reliability of the Tiger printing systems: "The Mimaki Tiger printing units have proved to be extremely stable and reliable. Leveraging those solutions, not only have we increased our productivity, but we are now able to print 80% of the overall production in one printing pass and with operating cycles of 24 hours a day, six days a week."
A few months after the installation of the new Tiger, Colourama is already seeing results. As well as increasing production efficiency, the company is also focusing on improving its current application portfolio, introducing new designs and new colours in line with the latest trends in the fashion and home textile sectors. "At the moment, all our efforts are focused on overcoming the current crisis and, thanks to our renewed Mimaki printing equipment, we are consolidating our position in our target markets, with an even more diversified offering and flexible, high quality service. Of course, we are also looking to the future: we are sure that our technology, the know-how we have acquired over the years and the valuable partnership with Teba and Mimaki will enable us to seize all market opportunities once the COVID-19 emergency is over," concludes Steijn.
Did you like this story and are you interested in our Tiger-1800B MKIII? They are on discount right now, learn more here