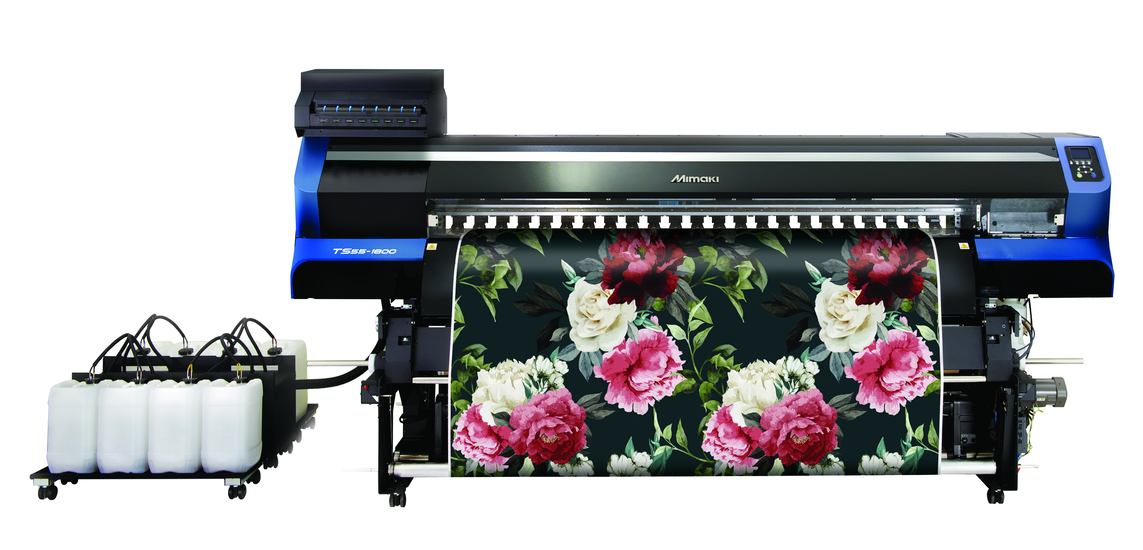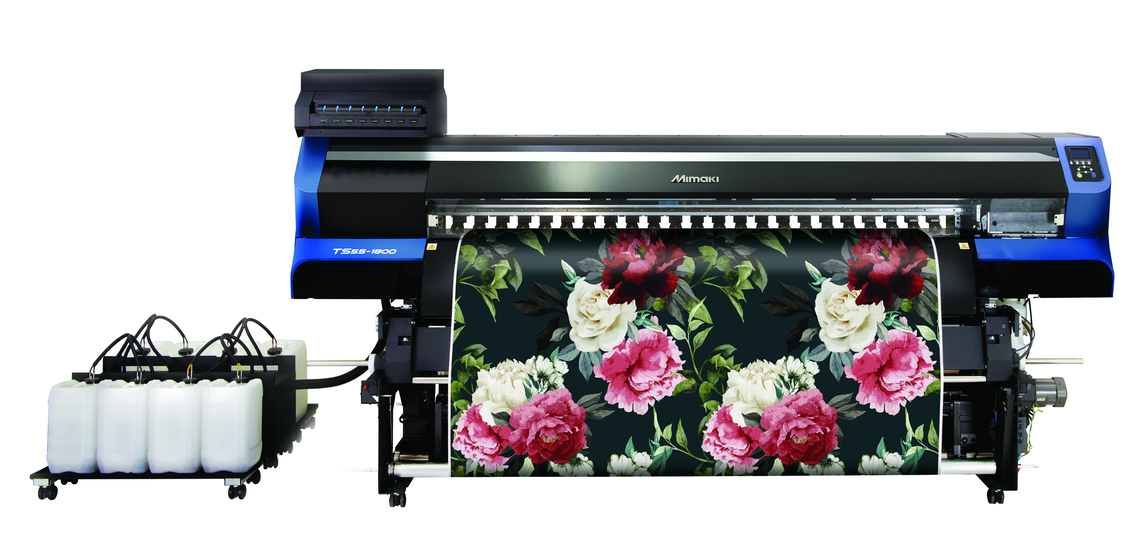 Textile printing is… everything that is printed on fabric. Textile print applications, in fact, encompass a wide variety of industries and, in this golden age of digital textile printing, the horizons have widened further over the last twenty years. We have seen it in the exploits of clothing and fashion – with a boom in fast fashion, sportswear and, more recently, athleisure – as well as home décor, in a break-out trend known as 'fast deco'. We have also seen an increased use of printed fabrics in the world of visual and promotional communication, from soft signage to applications on buildings, window and shop window displays, retail environments and other points of sale.
This dramatic transformation has presented – and continues to present – a great opportunity for textile printers and print service providers who are active in the large format printing sector. For the latter in particular, dye-sublimation printing, or transfer printing, is a powerful business tool. Offering extreme versatility, dye-sublimation printing is able to achieve diverse, tailored, as well as on-demand applications, in variable quantities, addressing the new commercial and sale requirements of the internet age. Dye-sublimation printing technology offers the highest quality, allowing realistic prints, with photographic definition and vivid, bright colours, to be printed onto fabrics such as polyester, microfibre and elastane.
As a key player in the evolution of digital textile printing, Mimaki has been able to predict and anticipate this trend. The company has developed an advanced solution designed to address the needs of those print service providers willing to explore opportunities in dye-sublimation digital textile printing. The TS55-1800 is a dye-sublimation printer featuring all of Mimaki's proprietary core technologies. Offering industrial-scale production performance, the TS55-1800 represents a cost-effective solution – with accessible pricing, both in terms of initial investment and running costs – making it ideal for the medium sized companies with large print volumes that populate the Italian printing market.
Available in four, six or eight colour configurations – with the possibility of adding fluo colours, and a maximum width of 1940 mm – the TS55-1800 reaches speeds of up to 135 sqm/h and a resolution of up to 480×600 dpi. It excels in productivity and reliability, achieved through reducing machine downtime to a minimum. Mimaki has in fact implemented a series of proprietary technologies to ensure top production performances for its' printing systems. These include NCU (Nozzle Check System) and NRS (Nozzle Recovery System), nozzle control and restoration systems that ensure automatic detection and replacement of clogged nozzles without interrupting production. Added to this is MAPS (Mimaki Advanced Pass system), a system created to prevent banding. Using a special algorithm at each print pass, MAPS calculates the most effective way to throw the ink droplets according to colour, coverage and speed.
Another benefit of the new Mimaki Bompan Textile solution are the optional accessories that the TS55-1800 is equipped with. The Mini Jumbo Roll unit, capable of supporting 300kg worth of sublimation paper rolls, and the 10kg ink canisters – which can be used as an alternative to the 2 litre bags included in the standard configuration – allow for greater operational flexibility, the possibility of extended scheduling or night production, a further reduction in downtime for roll changes, and a reduction in consumable costs.
At Mimaki Bompan Textile we consider the TS55-1800 to be our workhorse. While price, performance and ease of use make it an attractive entry level solution, the core technologies the system is equipped with, and the add-ons provided by Mimaki, allow users to update and upgrade it progressively according to production requirements. From the application point of view, we have received numerous customer examples of fantastic and unique products, which will soon be displayed in our application gallery at Mimaki Bompan Textile showroom in Tradate.
It is no coincidence that the TS55-1800 has become incredibly popular among Italian print service providers. Since its' launch, it has become more and more widespread, and today it is undeniably a leading solution in the market and an attractive option for those printing companies in the process of replacing old plotters.