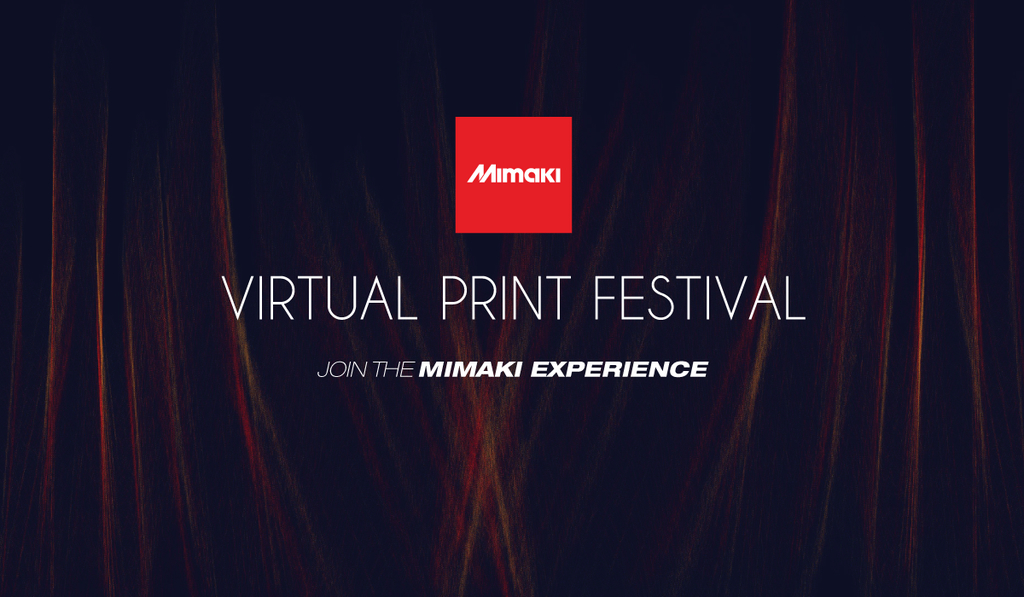 Welcome to our Virtual Print Festival
While it is extremely unfortunate, Mimaki is in full support of FESPA's decision to postpone FESPA Global Print Expo 2020, European Sign Expo 2020 and Sportswear Pro 2020, originally planned for this month in Madrid. So as we eagerly anticipate the confirmation of new FESPA dates in the second half of this year, we still have a range of scheduled innovations, technology and news to share with you now.
For five event-packed weeks, our Virtual Print Festival (24 March – 24 April) will consist of a series of virtual tours, live sessions and not-to-be-missed experiences, including plenty of opportunity to connect with our team, and to learn and engage with our technology. We invite you to tune in to this exciting lineup and actively participate in this festival experience…as though you were actually here!
Subscribe now to our Virtual Print Festival and stay tuned to our regularly revolving schedule of events. It's simply not to be missed!
Register here: https://www.mimakieurope.com/virtual-print-festival/