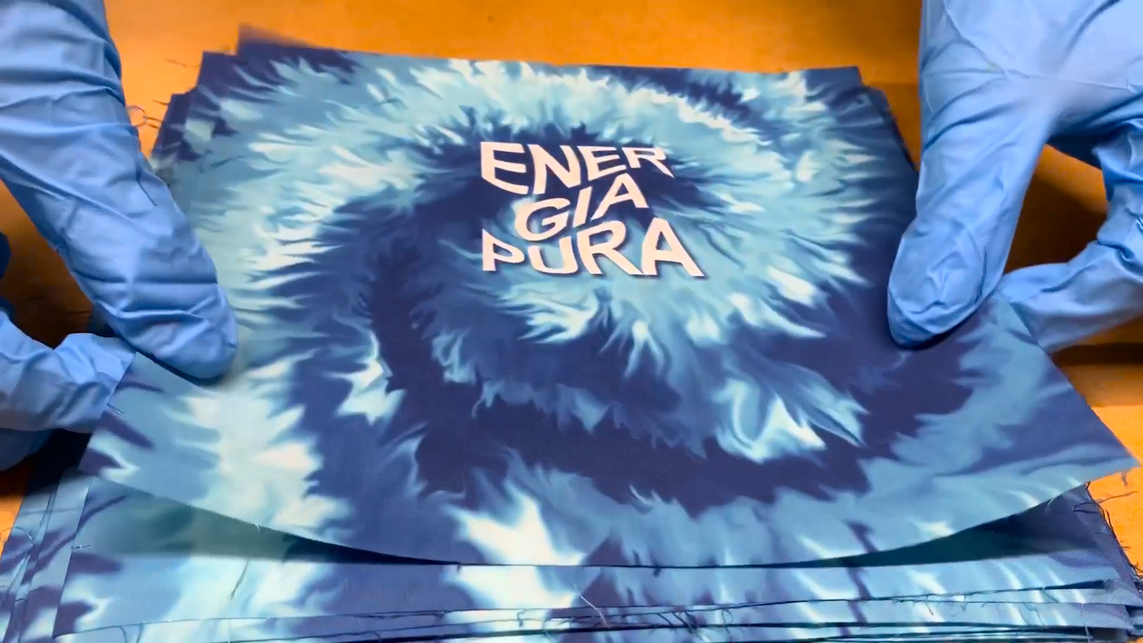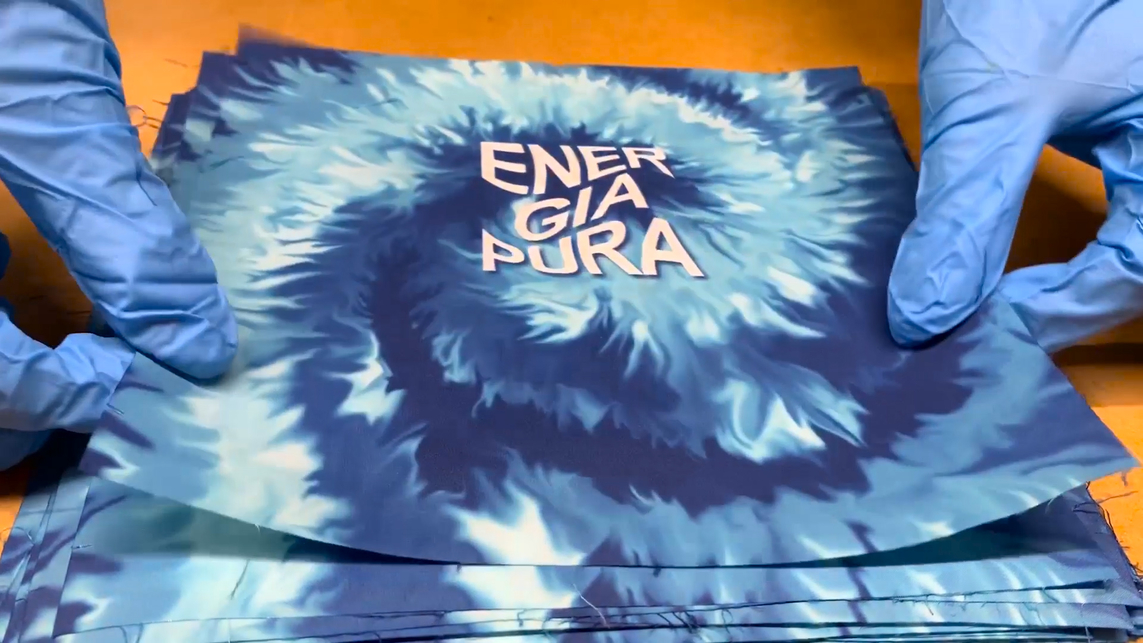 The Italian company, a specialist manufacturer of functional sportswear, conducted research and began producing masks in response to the COVID-19 crisis
From functional sportswear to combatting the spread of the Coronavirus: Energiapura, an Italian manufacturer of clothing and accessories for ski racing and snowboarding, has leveraged its know-how and technology to conceive and develop – in a very short space of time – a protective mask that meets the Class I medical device requirements. The EP PA 2020 (Energiapura Pure Air) facial device, optimised for air filtering and breathability, provides many hours of protection while working, and can be reused. But Energiapura has gone even further, branding and customising the masks with sublimation printing. "Bold colouring has always distinguished the Energiapura brand, and we didn't want to abandon this, not even in the midst of the crisis", explains Alberto Olivetto, founder and CEO of Energiapura. "Sublimation printing allows us to give a brighter face to COVID-19. Our message is to add colour and a bit of optimism, precisely in these difficult times."
The EP PA 2020 mask, compliant with 93/42 EEC Medical Devices – Class I washable, meets the essential requirements of UNI EN 14683:2019. Having redirected the manufacturing process, Energiapura is now stepping up production levels to meet the rising demand from hospitals, pharmacies, chemists, companies and even consumers.
A winning brand
In its headquarters at Tezze sul Brenta (Vicenza province), Energiapura employs 25 staff members. A further 80 employees work in Tunisia, where part of the production is managed.
Energiapura's story began in 1990, when Alberto Olivetto set up his business in the heart of the Veneto textiles district at the junction of the provinces of Vicenza, Treviso and Montebelluna. Focusing from the outset on research and innovation, the company homed in on the niche market of functional sportswear. Initially a subcontractor, it moved from cycling to cross-country skiing, establishing itself as a manufacturer and direct exporter of the Norwegian brand Swix in Europe, the USA and Japan.
In 1994, the company registered the Energiapura trademark, a fundamental step signalling the start of sportswear production in its own name. Schools and clubs for alpine and cross-country skiing were now their main target group. "We had clearly chosen the more difficult path in addressing this market. But then again, we knew we had something more to offer than the competition", says Olivetto. "Thanks to our extensive use of colour, we were able to offer bespoke items for each specific situation, an added value that helped us get noticed."
Colour and customisation thanks to sublimation printing, using Mimaki technology, have always been at the core of Energiapura's manufacturing process. "Backed by years of research, development and testing, it was our expert use of sublimation that allowed us to make a difference. Breaking with the monochromatic tradition, we added colour to the alpine environment, which is dominated by white, and this simple idea has opened up incredible possibilities." Combining this with research into top-performing fabrics, Energiapura quickly gained ground internationally as well. As one of the leading suppliers in Europe, Russia, Japan and the USA, the company boasts partnerships with ski champions from around the globe: Marcel Hirscher (Austria), Tina Maze (Slovenia), from her début to her retirement, Peter Fill (Italy), Henrik Kristoffersen (Norway), Ilka Štuhec (Slovenia) and Alice Robinson (New Zealand), to name just a few. "In our field, they say that 'Energiapura brings good luck'. Indeed, whoever wears our brand starts winning. But it's not really a matter of luck. It's all about the technical features and performance of our fabrics."
Sublimation printing makes the difference
Every single production phase at Energiapura is given minute attention – from design to fabric preparation and processing (partly outsourced to external partners) and on to printing and packaging. "At the heart of it all is sublimation printing. With virtually unlimited creative freedom, we can offer truly unique designs to our customers." On this journey, the encounter with Mimaki around 12 years ago and the installation of Mimaki roll-to-roll sublimation printers – currently four machines, including one JV5 and two JV300s – has brought another leap in quality. "Thanks to Mimaki, we have been continuously improving our quality while also expanding our range of applications. At this point, we even customise our accessories, including shin and arm guards. We were the first to offer colourful shin guards, and arm guards for ski racing are actually our invention."
But Energiapura goes even further. The company continues to experiment with colour transfer methods, with a particular focus on managing the ink quantities deposited on the transfer paper. "We primarily work with composite materials, comprised of two or three layers of fabric. One of the most important factors to keep in mind is air flow, and we conduct many internal tests on this issue. Sublimation printing helps to optimise air flow, giving the fabric – and therefore the piece of clothing – the ideal technical characteristics and aerodynamics for the intended use", explains Olivetto. "We have managed to create 'winning formulas', playing with the pigments used and their impact on the aerodynamic performance of fabrics."
Pure Air, Energiapura's mask
This is how Energiapura came to create EP PA 2020, an effective protective mask based on a functional concept. "It all started with the need to protect our own staff from the Coronavirus. Based on our usual modus operandi, we launched a study phase in our laboratories to identify the three main properties to impart to our devices: protection, breathability and reusability." EP PA 2020 is made up of three layers of fabric: the first, the outer layer, is DWR-treated polyester, the second is TNT polyester, providing a filtering function, and the third, which comes into contact with the face, is polyester containing special fibres, such as coolmax and carbon. In this way, the mask not only guarantees the necessary protection but, being breathable, it can be worn for many hours while working. And it can be reused vianormal washing and steam ironing, which also sterilises it."
Beyond the present crisis, the Energiapura project is also looking to the future. "We wanted to disassociate our masks from the hospital image. How? Through customisation, by decorating them with company branding and designs provided by customers." This is where the Mimaki JV300 wide-format printer comes in. Highly productive and optimised for rapid job changes, it ensures the fast turnarounds required in times of increasing demand.
"Innovation is part of our DNA. EP PA 2000 is the fruit of a great deal of research conducted in our laboratories. More than 'just a mask', it is a fully fledged facial protective device. In conceiving this project, we thought a lot about the future because we believe that the post-Coronavirus world will be different and involve new ways of socialising. Facial protection will play a critical role in the months to come, so we wanted to create an item that is actually fun to wear – adding a personal touch and a little bit of cheerfulness. Much like a fashion accessory."
"Last but not least, another main focus was the reusability of the mask, avoiding issues with disposal and working towards a culture of zero waste for the benefit of our environment", Olivetto concludes.