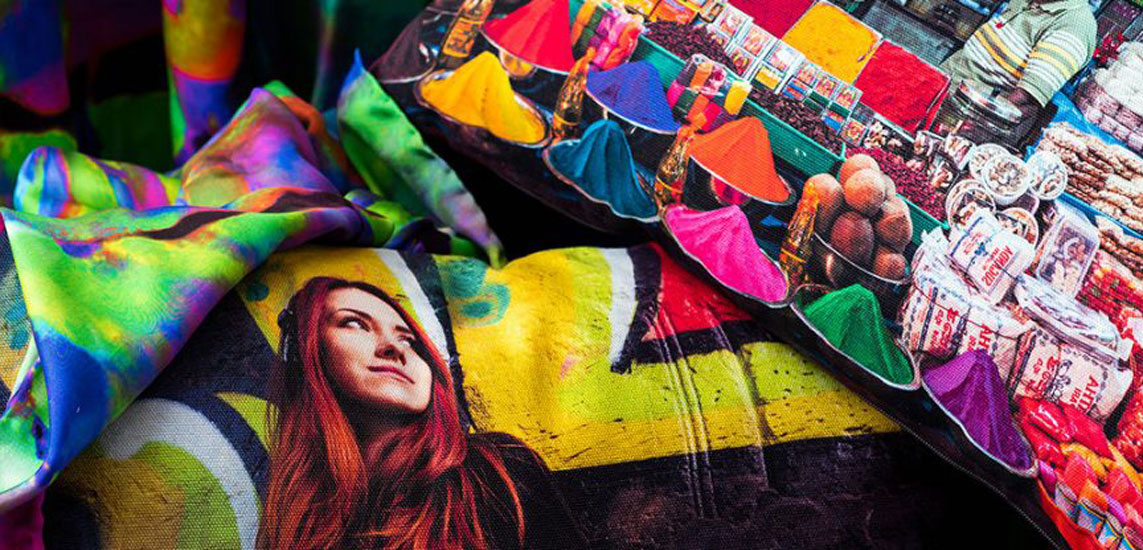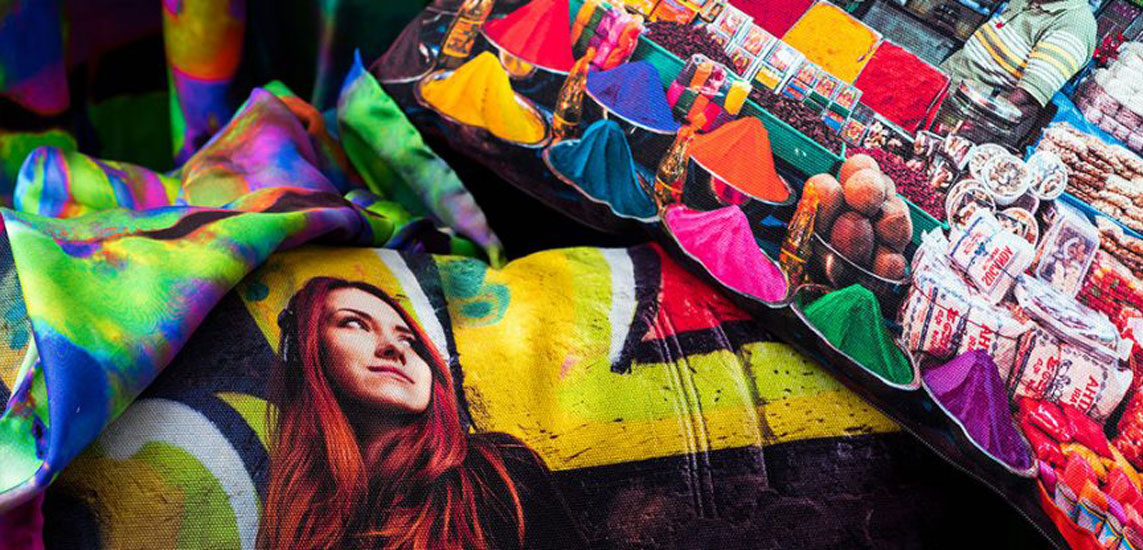 An analogue-to-digital transformation is currently taking place in the textiles and clothing market. And yet textile manufacturers cannot make use of all the opportunities, partly because the systems for the pre-treatment and post-treatment of textiles often come from different manufacturers. This is why Mimaki now offers one complete solution for the textile print workflow.
It is getting increasingly challenging for big textile brands to manage their production and distribution costs. Everything has to be as efficient and as cost-effective as possible in order to be more competitive and compensate for unsold stock. H&M, for example, recently announced that it has over 4.3 billion dollars' worth of unsold stock. Digital textile printing is seen as a more cost-efficient alternative to conventional techniques, where smaller volumes can be custom-made. This means that less stock is required, and products can be placed on the market much more quickly. In addition, within the foreseeable future, you'll be able to adjust a collection or even completely replace it, based on online and in-store sales.
It is no coincidence that traditional textile manufacturers are currently making big investments in their transition to the digital world. According to the latest trends, thanks to this digital revolution, printed textile manufacturing is coming back to Europe, mostly from Asia, because this allows a lot of savings on distribution. Time-to-market in particular plays an important role here. Digital textile production also helps to reduce environmental pollution. The fact is that conventional technology for textile printing is one of the biggest water consumers of all industries. With regard to water pollution, this industry scores the highest, with around 20 per cent. It is estimated that digital textile printing offers savings of over 60 per cent!
Well-oiled machine
But all these advantages can only be used to their full potential if the digital textile production process works like a well-oiled machine. In order to achieve this, to start with, the machines used have to deal with high production volumes, which means that they do not need maintenance during production. The promised efficiency improvements to digital inkjet technology cannot always be fulfilled, because companies use machinery from different suppliers. These machines are not always geared to each other and are not always capable of achieving the same production volume within the same maintenance cycle. Consequently, a machine in the print queue can come to a standstill due to a failure, which means that the entire production stagnates. Next, as a textile print company you are reliant on the technical support of different suppliers in order to get production back on track. As with many things, the efficiency of digital textile production depends on the weakest link. So support for your entire workflow is crucial.
One-stop solution
Due to the takeover of Rimslow and the TR Series launch, Mimaki can offer a complete workflow solution for digital textile printing.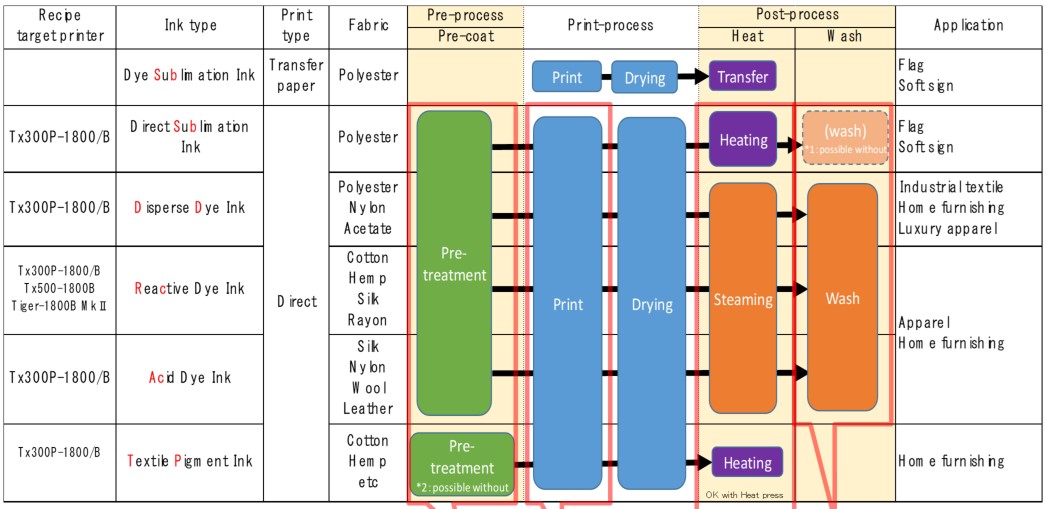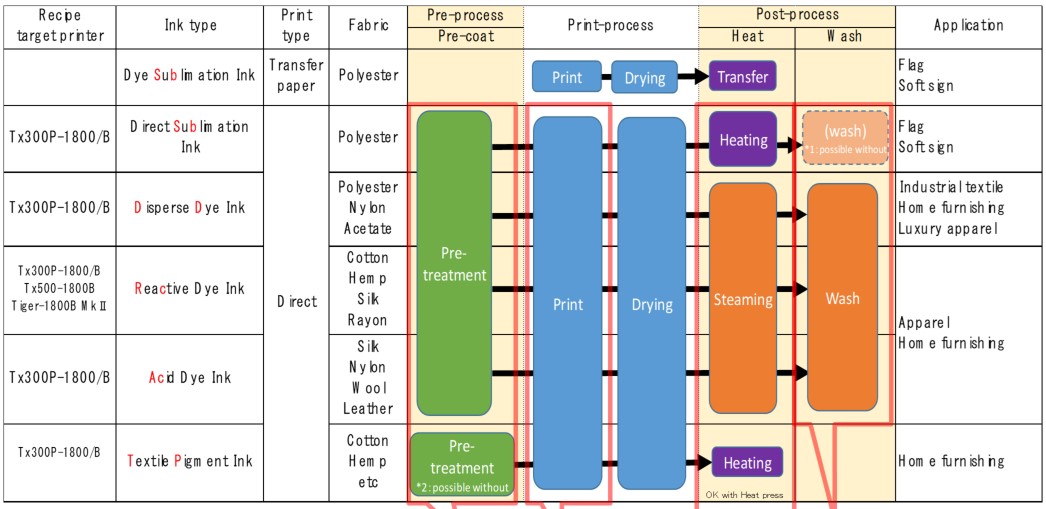 However, as shown in the table, the printing process varies depending on the type of ink:
With this one-stop solution for coating, printing, steaming and washing machines, companies in the textile industry now have complete control over their production process. And customers have a single point of contact for all support for their textile production process, allowing them to save a lot of time, effort and money. This is how you really make use of all the advantages of digital textile printing.